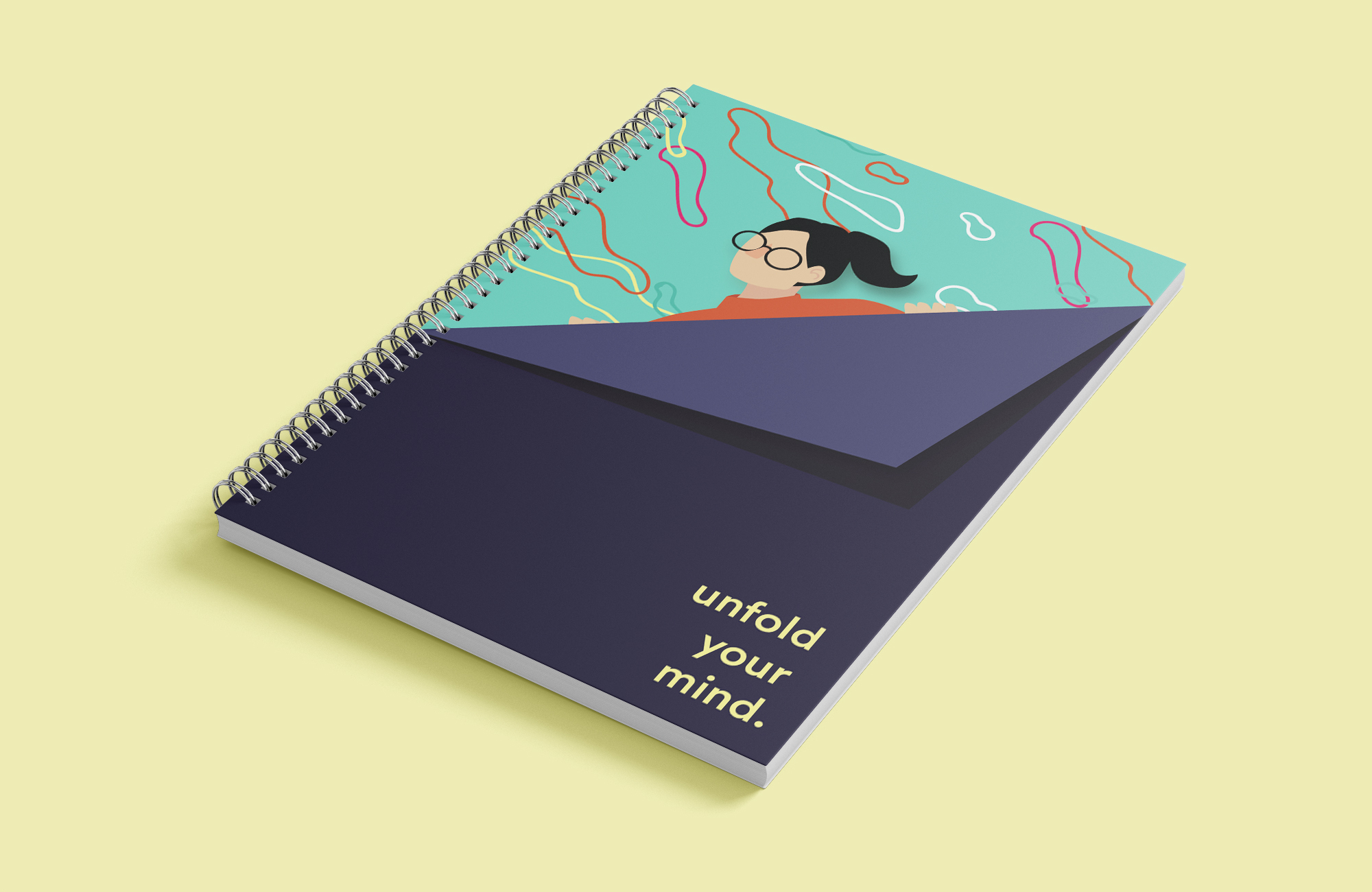 Project Type: Branding Design
Duration: April 2019 (3 weeks)
Tools Used: Illustrator, Photoshop, Animate CC, After Effects CC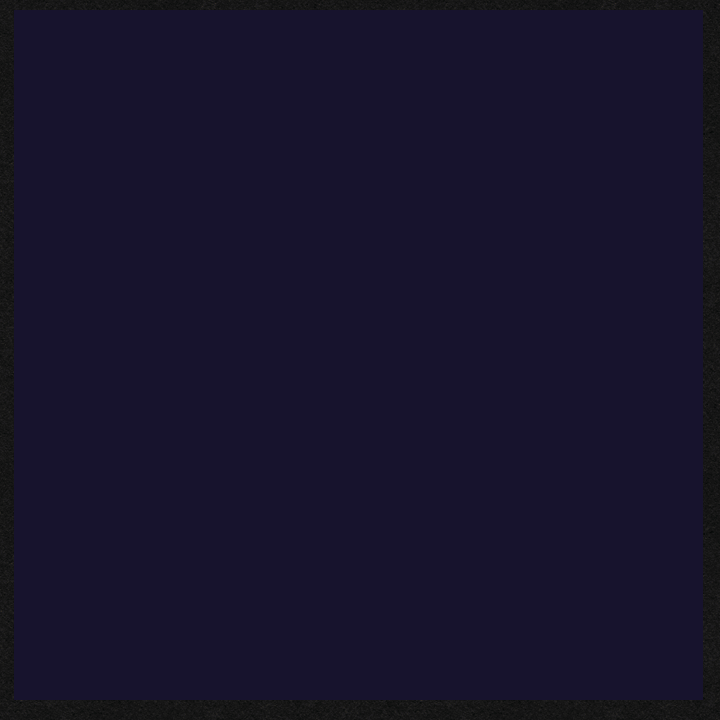 Above: Motion graphic preview.
Link to the final motion graphic video: https://drive.google.com/file/d/1cMIxZ7ihqQYwVweNEpoqOBzSn1A4vDDC/view?usp=sharing
Research
Created several mind maps outlining different design-related keywords that could be used in the final tagline of the campaign. The final keywords I came up with were: Unfold, Unleash, Unravel, Potential, Ideas, Mind.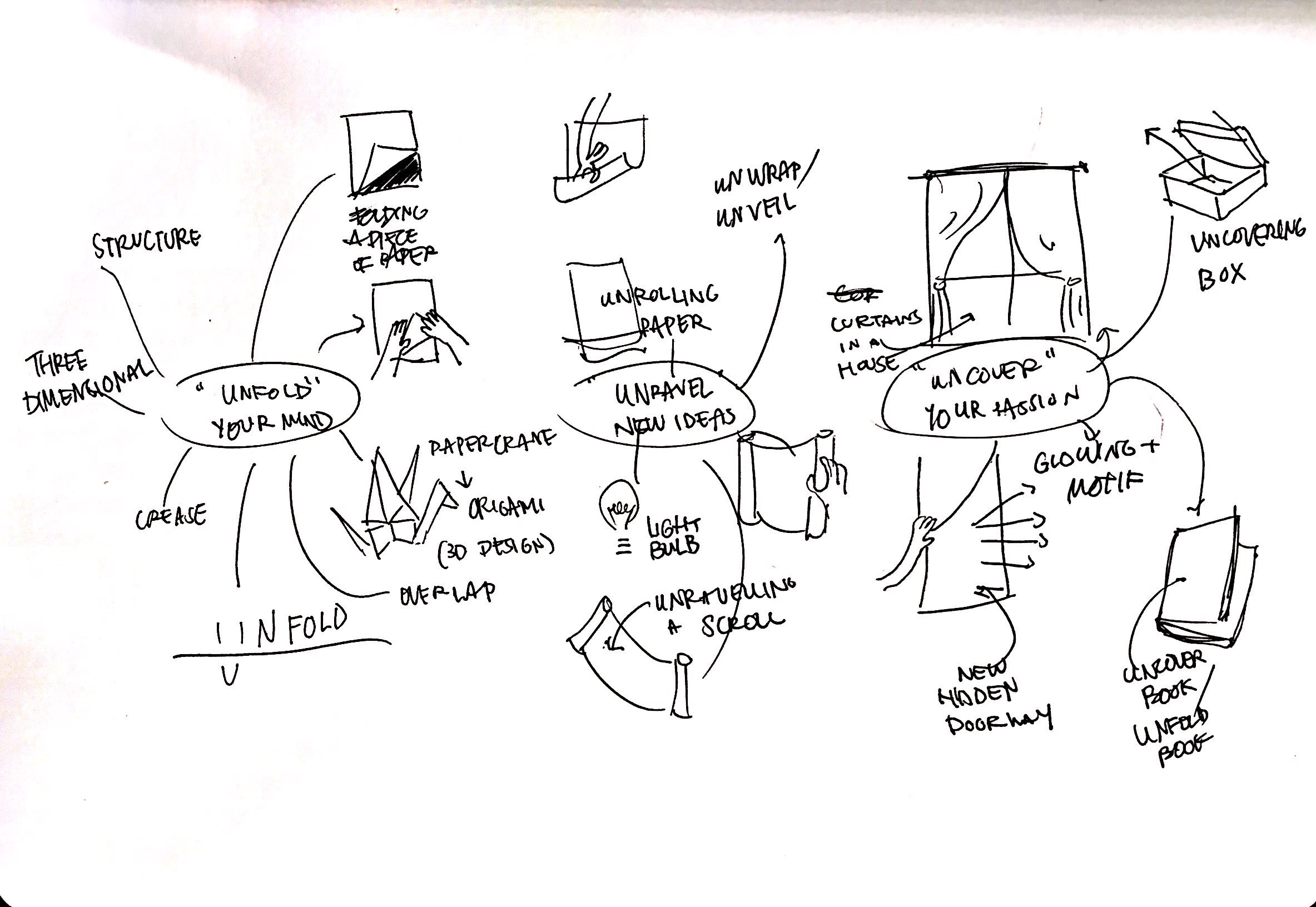 Visualizing the Tagline
The final taglines were: Unfold your mind, Uncover your passion, and Unravel new ideas. All of these start with UN- to connect the three postcards together. The theme of unveiling and exposing a new way of creative thinking is the main message for the target audience.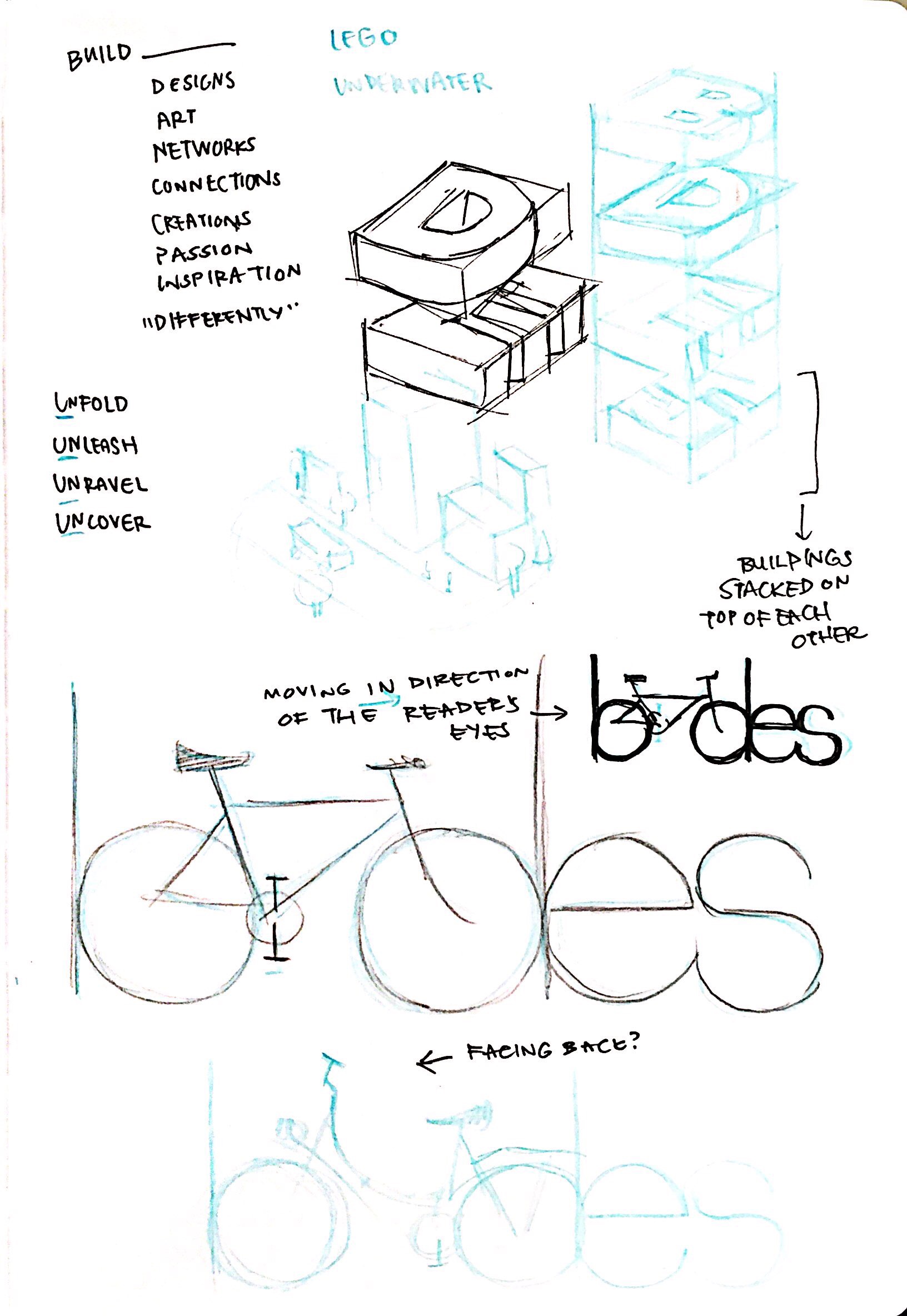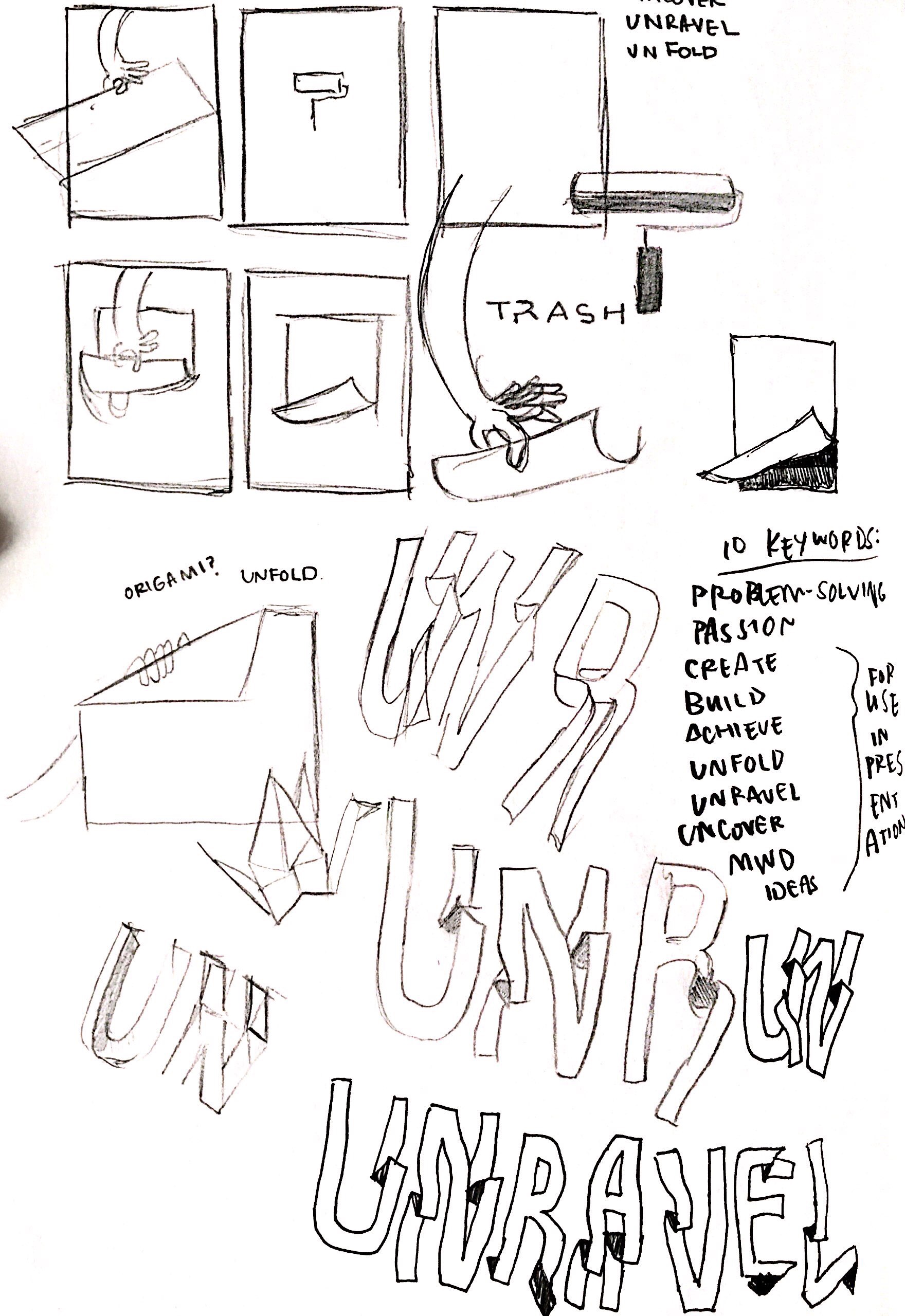 Character Design and Development
The main character is a young girl exploring what's beyond a blank dark surface. To compliment the tagline "Unfold", I used Adobe Animate CC to illustrate the character unfolding the blank sheet to reveal a fantasy universe composed of abstract shapes and lines. This portrays the creative mind thinking "outside the box".